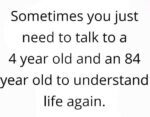 It appears given the days since my last entry, this blog is currently bi-annual.  But with Covid-19 turning most everything we perceived as our reality upside down, I feel I have an excuse for my lapse in sharing my occasional musings. If we have learned nothing else in the last ten or so months, it is that life can turn on a dime. I mean with back flips and more fanfare than we have ever wanted from the vicious, heinous, invader we call Covid-19.
It is an unrelenting enemy.  It will take all it can and then when you think you don't have another cell left to surrender, it will invade that with a mutated version of itself. This virus has affected our hearts, our souls, our jobs, our schools, our social lives, our politics, our family lives. We can't take a breath without thinking of it. Take a step without worrying about it.  Our fight or flight instincts are constantly on high alert.  In pre-Covid days, we said "bless you" when someone sneezed.  Now we bolt in the opposite direction and ask if the perpetrator is sick? Have you been swabbed? Is that a N95 mask or is it just your t-shirt pulled over your nose?
But beyond the social distancing, the masks, the hand washing, the constant vigilance to avoid infection, we must remember what we were before this virus entered our lives and what we can be after we are vaccinated and God willing Covid-19 fades into the background or on to future history books.
We will return to being social beings. We will touch, we will hug, we will kiss, we will wipe tears. We will mourn the confounding loss of human life, the families with an empty chair at the dinner table. We will share their loss. Some of us may suffer our own. We will grieve with our friends, we will grieve for strangers, we will grieve for our nation.
But how will we talk? What words will we use?  Our vocabulary is so permeated with Covid-19 jargon, will we ever speak normally again? What will we mitigate if we are mingling freely with no social distance?  Will we go back to flattening the curves with Spanx? Will we ever describe anything as going viral again? Will herd immunity return to a concept for cattle with hoof and mouth disease? Will we ever again think of an aerosol as an air freshener or hairspray?
These questions amuse me on good days but the prospect of using them as we did pre-Covid-19 fills me with hope. Our survival as a nation depends on a world where love, perseverence and doing the right thing for humanity, not just our own selfish needs or political views, prevails over the virus and the chaos we now find ourselves battling in our homes, our cities, our states.
I believe we will get there. But it takes the fortitude to overcome Covid fatigue and avoid 2 a.m. doomsurfing on the web and going back to good old healthy Amazon shopping that we forget by dawn what we bought. It will take ignoring fake news, staying home, wearing masks and continuing our new normal until a new less daunting normal arrives.
But aside from all my optimism that we will get to the other side of this, I know it will never be the same as it was pre-Covid.  And perhaps some of that is good. We will have to face the partisan ideologies and social climate that made this a politcal issue as much as a world health crisis. And if we are ever able to shake hands again, maybe just maybe, there can be some of that across the current divide.
These days I think often of Dickens' famous opening lines to A Tale of Two Cities.
"It was the best of times, it was the worst of times. It was the age of foolishness, it was the epoch of belief…it was the season of light, it was the season of darkness, it was the spring of hope, it was the winter of despair."
It was a tale of class wars and an eventual spiritual resurrection.
I hope we can follow suit and with an abundance of caution, get there.
I have a particularly precocious and loqucious four-year-old grandson.  When I enter his house he often asks me, "What are you doing here?"  And later "Why are you still here?"  At first, I was taken back by his sassiness.  And then I thought about the fact that I am there to help tutor his older brothers. His whole family are all there, every day. His parents are both working from home (WFH) and his brothers are home schooled virtually. He no longer attends preschool. And I realized he may really be asking what I am doing there, too?
If all of this reversal of familiar norms confounds adults, what does a little guy with only four years under his belt think of our social isolation?  The virus. The constant hand washing. The masked living.  The fear of touching other human beings. The adults around him adjusting to ever-changing guidelines.
So I ask myself, what AM I doing here most of these unprecedented days?
Hanging on by a thread and hoping the spool stays intact.