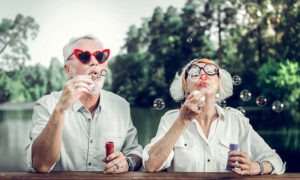 Well, at one point I said I would write a blog "once very sometimes."  Perhaps this one qualifies for "once every pandemic."  Which God knows, I hope I never write another under that title.  In these unprecedented times I have found myself questioning so many things concerning daily life that we all take for granted in our country. A reasonably healthy economy allowing shopping of all kinds at our fingertips.  Readily available and life-saving health care.  Fresh food, fresh air, freedom of movement.  Just freedom.
It's rare that we face a situation that we don't assume we have the resources and intelligence to handle its outcome.
But here we are. Facing a ferocious enemy and scrambling to win our battle. I have spent the last few weeks, glued to the television set, my daily news posts and listening to podcasts. I have abided by the belief that information is power. I have received countless emails from friends offering serious and humorous articles to strengthen our resolve that we will beat this thing or find humor to take a break from its gravity.
One email in particular stood out and completely shifted my perspective. I have thought about it every day since.  It has actually changed my actions and choices. Reading it before my hero, Sanjay Gupta said, " Stay home and don't spread the virus," nothing has hit me as starkly between the eyes as this New Yorker piece by Michael Schulman, March 16, 2020. https://www.newyorker.com/culture/culture-desk/convincing-boomer-parents-to-take-the-coronavirus-seriously
Schulman with earnestness and humor writes about him and his friends trying to convince their boomer parents (born between 1944 and 1964) to stay home. Period. Many of them living where restaurants are still open and the virus has not spread as rapidly, are grocery shopping, playing golf and even going to the office.
As I read and agreed and chuckled especially at the line, "This virus loves boomers as much as boomers love James Taylor," I had this nagging realization that I accept I am a boomer but refrain from accepting I am 65 or older. Although I was born at the height of the boomer bulge, my older brother and sister were  the "real" boomers.  I feel like a barely boomer. When I went for my flu shot last fall, I refused to take the 65 and older shot reasoning that I am still hovering around 65.  The "old person" shot insulted me and as luck would have it, my doctor only had the regular shot and begrudgingly let me take it probably reasoning it was better than no shot.
My brother used to tell me I gave the illusion of youth in my thoughts and actions.  And I believed him.  I think many of us boomers think that.  In an age of botox and facelifts and extended life expectancy and daily workouts and healthy eating, we have tricked ourselves into thinking we are younger than we are because the mirror and our bodies don't look like our idea of 65.  If my mom did two leglifts she was exhausted and doing a jumping jack she looked like her hands were not connected to her arms. The idea of "working out" was how she solved a problem not some sort of exercise.  She and dad were Grammy and Papa not some cute name version of the grandparent role like my Yaya title or my friends Gigi and Kiki. My parents accepted aging as a part of living as sure as death and taxes.
But I think I, and many boomers like me, think we are different.  The old rules don't apply to us. Just look at us! We aren't old. It's an attitude, not a number.  Right?
And in part I agree with that.  And that's what makes me throw away my AARP application every time it arrives and wear my sunglasses into a movie theater to hide the shame of my senior ticket. But the fact that this virus loves boomers made me take a hard look in the mirror and evaluate my daily actions.  That and the fact that all three of my millennial children have called and told me to stay home.  For them and me. Rather than feeling ostracized, I finally heard their words as love and concern.
To drive it home even more, I hit my arm on a door frame and a huge purple ink blot formed on my forearm.  I Dr. Googled it and what do you think it's called?  A senile purpura.  Not kidding. Look it up, if you dare. Common among the thin-skinned  over sixty crowd.
That ugly blotch made me think about my emotional thin skin and of course my large dose of denial about my role during these uncertain times. So guess what I am doing?
Staying home.  And I hope those of you who love James Taylor as much as I do, will do the same.  For our kids. And ourselves.